What is Sedation Dentistry?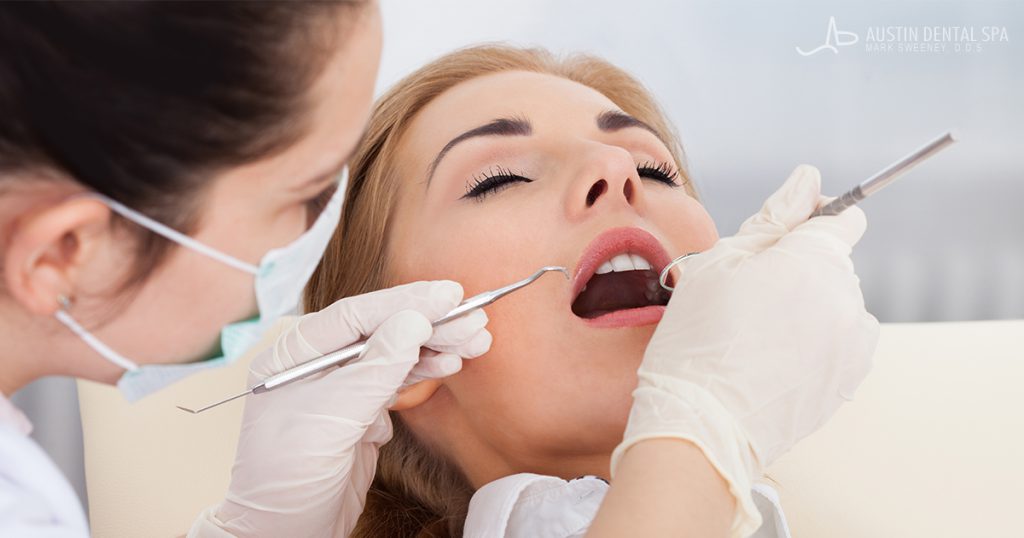 At Austin Dental Spa, we want to help all of our patients maintain a healthy mouth and achieve a beautiful smile. Unfortunately, many people have a fear of the dentist that can inhibit them from attaining the oral care they need. To help you feel confident, comfortable, and relaxed during your time with us, our dentists offer a variety of sedation techniques that can put your mind and body at ease.
Sedation dentistry options are designed to make you feel relaxed so that you can receive the treatment you need. The benefits of sedation may include shorter overall treatment time as well as avoiding more costly and complicated oral health problems in the future by taking care of your current dental issues today. We use three main methods of sedation dentistry at Austin Dental Spa:
     Nitrous Oxide: Also called "laughing gas," nitrous oxide can make you feel calm and at ease during your dental treatment. It also wears off quickly, so most patients are still able to drive themselves home after their appointments.
     Oral Conscious Sedation: Oral conscious sedation is an increasingly common way to manage dental phobia. By taking a small pill right before your appointment, you can feel so deeply relaxed during your treatment that you may feel you are almost asleep. This method of sedation can allow your dentist to perform multiple procedures in a single office visit.
     I.V. Sedation: For patients suffering from extreme dental anxiety, I.V. or general sedation can be administered to help ensure an anxiety-free experience. We work with highly respected dental anesthesiologists who will be present to monitor the process throughout the procedure.
If you have questions about how sedation dentistry can help you achieve your goals, or if you would like to schedule an appointment, please contact us today.