Our Team
Our team is committed to working together to ensure that every Austin Dental Spa experience exceeds our patients' expectations. We invite you to learn more about the members of our exceptional team who have been hand-selected by our cosmetic dentist, Dr. Sweeney.

I have seem a good amount of dentists in the last 40 years but none of them are as great as Dr. Sweeney and his staff. The atmosphere is so comfortable and soothing. The staff is SO friendly and caring! DR Sweeney absolutely excellent!! I can't say enough goofs things about this office.

Carl Schweikert

November 13, 2019

12345
Jen – Administrative Team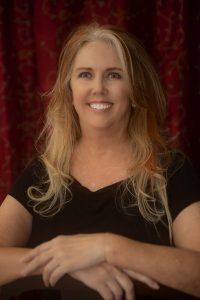 Jen Crider joins the Austin Dental Spa team with 25 + years of experience working in General Dentistry, Prosthodontics, Periodontics, Pedodontics, and Cosmetic Dentistry. She began her dental career as a chairside assistant. When her dentist retired she remained in the dental field as a Dental Assisting Instructor. After teaching approximately 200 new Dental Assistants over five years in a 1200-hour certificate program, she moved her focus to assisting dentists in their front office. She is one of the happy voices you'll hear when you phone our office and is our insurance/financial contact.
Jen's father was career military and she lived at 19 different addresses by the time she was 19 years old. She chose to raise her family in Austin, believing that her children would be able to find anything they wanted to do somewhere within this great state. Her daughter is married and living in the Dallas area. Her son did not "follow the rules" and is raising his family in Washington, DC.
Jen leads a full and diverse life away from dentistry. She is a grandmother to two boys who live in Washington, DC (and whom she visits as much as she can), she doesn't own a TV and spends her evenings reading and learning, she plays the flute, rides a road bike and she owns and rides a Harley.
Meredith – Hygiene Coordinator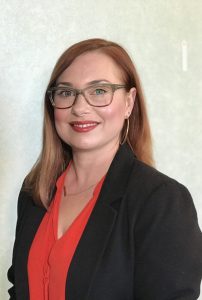 This is Meredith's second time with ADS in 10 years as Hygiene Coordinator. Dr. Mark likes to joke that she took the longest maternity leave ever! Meredith is a native Austinite. She's mom to two girls and one dog, and also a published writer. Meredith loves to hang out in South Austin, eat great food, haunt the Alamo Drafthouse and laugh hard with good friends. Her hobbies are cooking, reading, writing and the occasional terrible knitting project. She's thrilled to be back at Austin Dental Spa!
Candice – Hygienist
Candice has been with Austin Dental Spa since Aug 2001. She was born in Southern California and moved to Houston when she was 12. Candice and her family now call Pflugerville home! After graduating from Coastal Bend College in 1999 with a degree in Dental Hygiene she moved to Pflugerville and married her college sweet heart, Chuck. They have a 14 yr old son, Kyle, who keeps them busy with all of his sports activities. Candice spent 6 years working as a dental assistant before pursuing her real love which is dental hygiene. She enjoys taking care of her patients and helps educate them on the importance of good dental hygiene and how it affects the overall body health not just the teeth. Candice enjoys all outdoor activities and spending time with her family and their chocolate Labrador Bailey.
Dani – Hygienist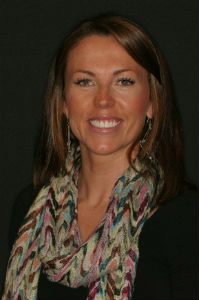 Dani was born and raised in Massachusetts. Being an East Coast girl, she is loud, fun and upbeat! She moved to Austin Texas about four years ago and could not be happier to call it her home! Dani graduated from Mount Ida College in Newton Massachusetts, where she played basketball and ran cross country. She has been a practicing dental hygienist since 2006 and thrives on helping patients achieve a healthy smile! When she is not hard at work, she enjoys playing rugby for the Austin's Women's Rugby Team, doing CrossFit and drinking smoothies! Dani has a passion for improving overall health and maintaining a healthy lifestyle, especially with floss!
Heather – Registered Dental Assistant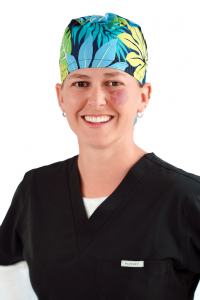 Heather's dental career began in Washington DC in 2000 before then moving to the greatest city in the states, Austin, in 2008.
Heather explains, "One of things I enjoy the most about working at Austin Dental Spa is the family friendly atmosphere we have here not only among ourselves but with our patients as well. Our patients comfort is top priority and I think that becomes apparent as soon as you walk through door."
When Heather is not working at her favorite dental office in Austin, she runs a photography company. When she doesn't have a camera in hand you'll typically find her enjoying a plethora of activities such as mountain biking, kayaking and hiking…though she often has a camera in hand while doing these too!
Jenny – Registered Dental Assistant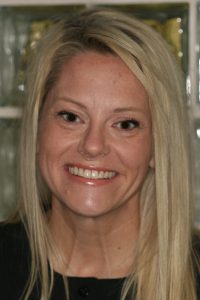 Jenny has been with ADS since December 2017. She was born and raised in Indiana where she started her career in dentistry over 20 years ago. She loves dentistry and seeing our awesome patients and catching up with them while they are here. But her favorite part of the job is seeing the joy on a patients face when they love their smile.
Jenny moved to Austin in 2010 and absolutely loves Texas. One of her favorite places is Big Bend National Park out in west Texas. Her and her boyfriend try to visit the park to go camping and hiking a couple times a year. She loves being outside but also really enjoys snuggling up on the couch with her crazy cat, Spazzy.
Ashley – Dental Assistant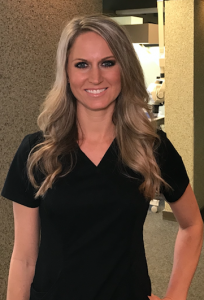 Ashley was born and raised in Wichita Falls, Texas. She recently relocated to Austin after practicing for 13 years in the cosmetic dental field in Dallas, TX. Overall, she has been a dental assistant for 17 years. She attended Vernon Regional Junior College, which is where she found her passion for helping people. She enjoys changing people's smiles one day at a time, and the greatest part of her career is making people happy while in the dental chair.
Outside of the dental office, you can find her involved in anything that requires helping others, staying in shape, and overall enjoying what life has to offer.
Cara – Dental Hygienist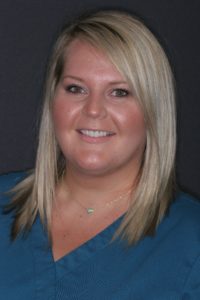 Bio Coming Soon!
Contact Our Team Today
Isn't it time you did something nice for yourself? Haven't you waited long enough to treat yourself to a relaxing day at the spa, let alone the smile of your dreams? If you aren't completely satisfied with the appearance of your teeth, there is no better way to make a change than with the Austin Dental Spa smile makeover with cosmetic dentist Mark Sweeney, D.D.S. You will enjoy a relaxing mini-vacation right here at our dental spa in Central Texas while achieving a long-awaited dream. There's no better combination out there! Contact us today to schedule your consultation, and begin the journey to the smile you desire in the luxury you deserve.