Our team is committed to working together to ensure that every Austin Dental Spa experience exceeds our patients' expectations. We invite you to learn more about the members of our exceptional team who have been hand-selected by our cosmetic dentist, Dr. Sweeney.

I have seem a good amount of dentists in the last 40 years but none of them are as great as Dr. Sweeney and his staff. The atmosphere is so comfortable and soothing. The staff is SO friendly and caring! DR Sweeney absolutely excellent!! I can't say enough goofs things about this office.

Carl Schweikert

November 13, 2019

12345
More Reviews
Jen – Financial Coordinator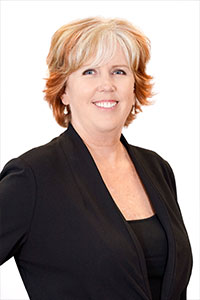 Jen Crider joins the Austin Dental Spa team with 25 + years of experience working in General Dentistry, Prosthodontics, Periodontics, Pedodontics, and Cosmetic Dentistry. She began her dental career as a chairside assistant. When her dentist retired she remained in the dental field as a Dental Assisting Instructor. After teaching approximately 200 new Dental Assistants over five years in a 1200-hour certificate program, she moved her focus to assisting dentists in their front office. She is one of the happy voices you'll hear when you phone our office and is our insurance/financial contact.
Jen's father was career military and she lived at 19 different addresses by the time she was 19 years old. She chose to raise her family in Austin, believing that her children would be able to find anything they wanted to do somewhere within this great state. Her daughter is married and living in the Dallas area. Her son did not "follow the rules" and is raising his family in Washington, DC.
Jen leads a full and diverse life away from dentistry. She is a grandmother to two boys who live in Washington, DC (and whom she visits as much as she can), she doesn't own a TV and spends her evenings reading and learning, she plays the flute, rides a road bike and she owns and rides a Harley.
Jody – Licensed Massage Therapist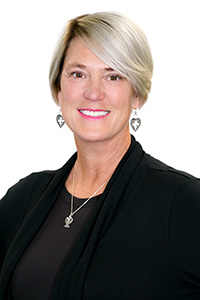 Originally from the midwest, Jody has called Austin home for over 10 years. She loves everything about Austin, especially the weather!
Working as both a Registered Nurse and a Registered Massage Therapist, Jody is passionate about calming patients and providing a relaxing experience for every patient that walks through the doors of Austin Dental Spa. Jody's favorite part of being part of the Austin Dental spa family is the relationships she has had the opportunity to build with both team members and patients. Everyone is such a delight!
When not practicing nursing or massage therapy, Jody can be found hiking or biking on the beautiful Austin trails or swimming at Barton Springs.
Stephanie – Hygiene Coordinator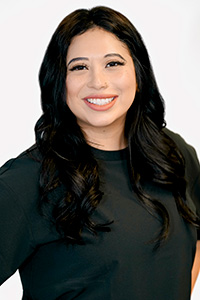 Bio coming soon!
Susan – Licensed Massage Therapist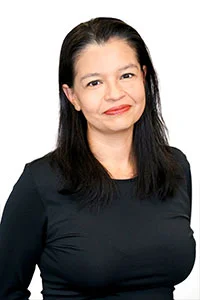 Susan was born and raised in El Paso, TX but now considers Austin home after living here for the past 20+ years. A 1994 graduate of UT Austin's Radio-TV-Film program, Susan built a thriving career in film production, starting as an extras casting director on Selena, production secretary on Miss Congeniality, and Assistant Director on numerous films and TV shows (Boyhood, Sin City, Machete, Death Proof, From Dusk Till Dawn, Nashville), to name a few.
After 20 years in the "biz," Susan retired from film production to transition to a career in massage therapy. She completed her training at Austin's Lauterstein-Conway Massage School and Clinic in 2017, and is grateful to have found a home at Austin Dental Spa (ADS) where she can provide a calm distraction to anxious patients, easing them with a compassionate touch and a warm smile.
In addition to the patients, Susan loves her ADS family, who provide a lively, fun work environment. And, now that there's time and space in her life, Susan is gradually returning to her initial passion of writing and developing her own movie scripts and TV shows.
Heather – Registered Dental Assistant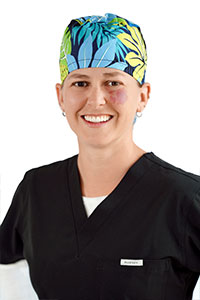 Heather's dental career began in Washington DC in 2000 before then moving to the greatest city in the states, Austin, in 2008.
Heather explains, "One of things I enjoy the most about working at Austin Dental Spa is the family friendly atmosphere we have here not only among ourselves but with our patients as well. Our patients comfort is top priority and I think that becomes apparent as soon as you walk through door."
When Heather is not working at her favorite dental office in Austin, she runs a photography company. When she doesn't have a camera in hand you'll typically find her enjoying a plethora of activities such as mountain biking, kayaking and hiking…though she often has a camera in hand while doing these too!
Jenny – Registered Dental Assistant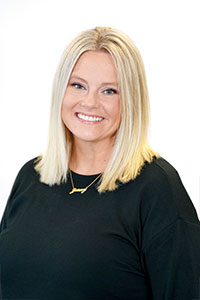 Jenny has been with ADS since December 2017. She was born and raised in Indiana where she started her career in dentistry over 20 years ago. She loves dentistry and seeing our awesome patients and catching up with them while they are here. But her favorite part of the job is seeing the joy on a patients face when they love their smile.
Jenny moved to Austin in 2010 and absolutely loves Texas. One of her favorite places is Big Bend National Park out in west Texas. Her and her boyfriend try to visit the park to go camping and hiking a couple times a year. She loves being outside but also really enjoys snuggling up on the couch with her crazy cat, Spazzy.
Ashley – Dental Assistant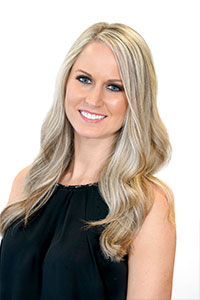 Ashley was born and raised in Wichita Falls, Texas. She recently relocated to Austin after practicing for 13 years in the cosmetic dental field in Dallas, TX. Overall, she has been a dental assistant for 17 years. She attended Vernon Regional Junior College, which is where she found her passion for helping people. She enjoys changing people's smiles one day at a time, and the greatest part of her career is making people happy while in the dental chair.
Outside of the dental office, you can find her involved in anything that requires helping others, staying in shape, and overall enjoying what life has to offer.
Martha – Registered Dental Assistant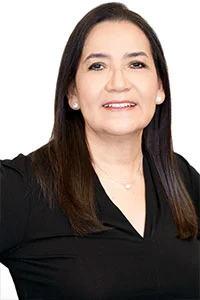 Martha joins Austin Dental Spa with many years of experience in the dental world. She originally earned her Dentistry Degree in Mexico, where Martha is originally from, and worked there for a number of years. In 1995 she decided to move to Austin, Texas where she began working as a dental assistant.
With her extensive knowledge and professional experience in the dental industry, Martha is dedicated to helping patients feel as comfortable as possible all while making sure their visit to Austin Dental Spa is the best it can be when it comes to dental and oral health care treatment.
Personally, Martha is a Longhorn Mom and very proud of her daughter Adriana who graduated from the University of Texas at Austin. When Martha is not working with patients, she enjoys walking, reading, listening to music, shopping, and spending time with her daughter.
Cara – Dental Hygienist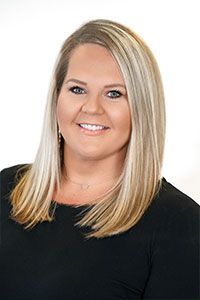 Cara Harstad originally attended Texas Tech for education, then made the switch to Dentistry and became a Registered Dental Assistant in 2012. After dental assisting at Austin Dental Spa for 3 years, she went back to school in San Antonio and graduated with her Degree in Dental Hygiene in 2017. She is currently a Registered Dental Hygienist at Austin Dental Spa. She prides herself by caring for her patients' general well-being and is at her best when helping other people feel great about themselves.
In April of 2020, she gave birth to her son Greyson! Cara and her wife Shellie are absolutely loving motherhood. As a naturally competitive Aries, she likes playing any type of game, listening to live music, and spending time with family and friends. She has two Weiner dog mixes and loves to take them to the park!
Bianca – Dental Hygienist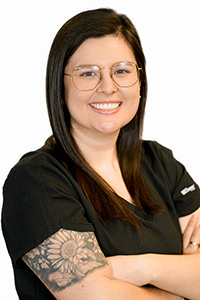 Bio coming soon!
Kimberly – Chief Financial Officer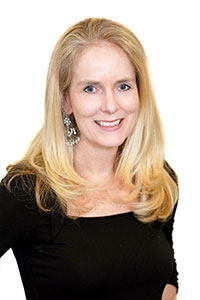 With any successful practice, there are key team members who play important roles behind the scenes. Our Chief Financial Officer Kimberly is one such member, providing integral oversight of Austin Dental Spa's financial operations.
Like most of our team members, Kimberly brings a wealth of knowledge and professional experience in her chosen field. Armed with a Bachelor's degree from UT Austin and an MBA from St. Edward's University, she built a solid 25+ year career in finance, human resources, and benefits administration before joining Austin Dental Spa.
When Kimberly isn't number-crunching, she enjoys country dancing, collecting Southwestern art, and spending time with her family at their Llano, TX ranch. She also is passionate about raising her lively and intelligent Vizsla dogs.
Contact Our Team Today
Isn't it time you did something nice for yourself? Haven't you waited long enough to treat yourself to a relaxing day at the spa, let alone the smile of your dreams? If you aren't completely satisfied with the appearance of your teeth, there is no better way to make a change than with the Austin Dental Spa smile makeover with cosmetic dentist Mark Sweeney, D.D.S. You will enjoy a relaxing mini-vacation right here at our dental spa in Central Texas while achieving a long-awaited dream. There's no better combination out there! Contact us today to schedule your consultation, and begin the journey to the smile you desire in the luxury you deserve.