Cosmetic Dentistry
At Austin Dental Spa, we are proud to offer solutions to many common cosmetic dental concerns. From tooth-colored fillings and porcelain veneers to gum recontouring and teeth whitening, individuals seeking to improve the appearance of their teeth can benefit from our dentists' education and many years of professional experience. In addition, patients can opt for a complete smile restoration, combining multiple state-of-the-art treatments into one comprehensive makeover.
Dr. Mark Sweeney and our team believe that every individual should be afforded a beautiful smile to express their truest emotions. Our smile gallery is a great way to visualize the dental work we accomplish daily. If you feel your smile is not living up to its potential, we encourage you to contact our office. We are happy to answer questions about our cosmetic dental treatments at Austin Dental Spa, and our friendly staff can help you schedule an appointment with one of our skilled dentists.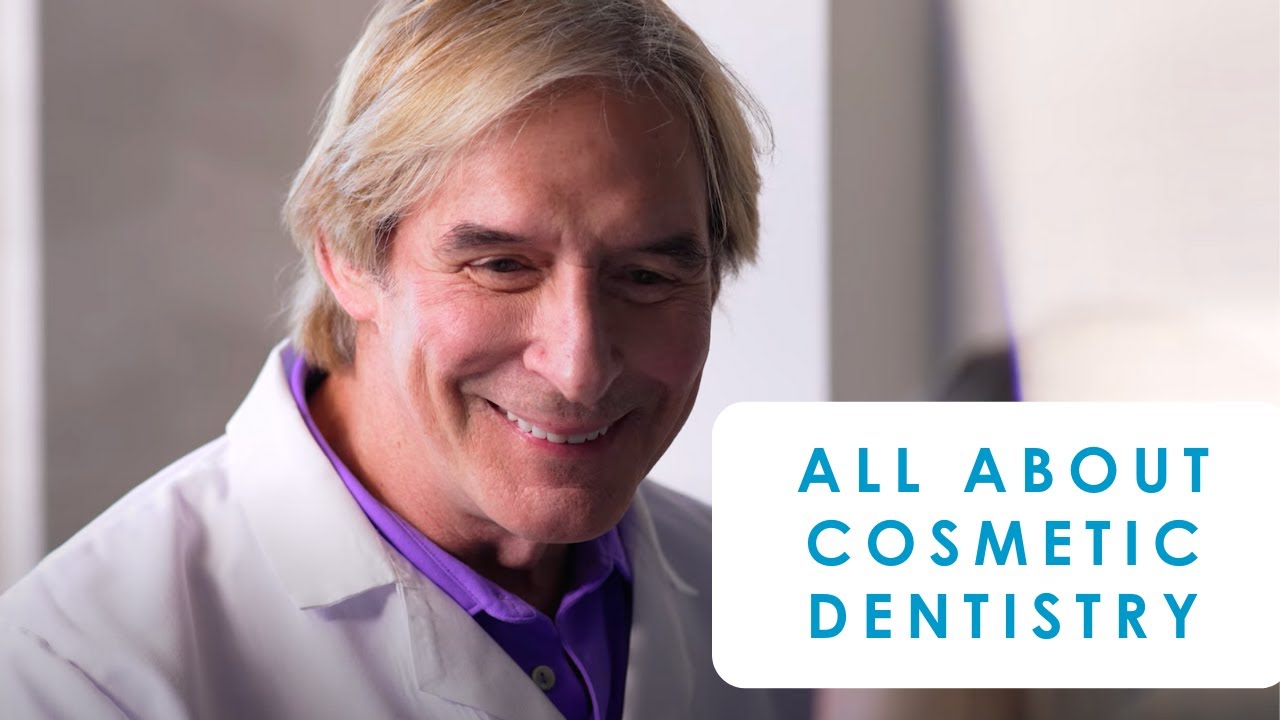 Teeth Whitening: Achieve a Bright, White Smile
Zoom!® Advanced Power™ is the most effective in-office teeth whitening procedure available. This state-of-the-art cosmetic dental treatment can remove yellowing and stains caused by food and beverages, ultimately revealing teeth 8 to 12 shades whiter. Taking under an hour to complete for most patients, Zoom!® Advanced Power™ can be added onto a regular dental check-up or requested by itself.
Learn More About Teeth Whitening
Porcelain Veneers: Hide Cosmetic Concerns and Upgrade Your Smile
One of our most popular cosmetic dental options is porcelain veneers. Made of a durable ceramic material, these thin shells are designed to conceal chips, stains, gaps, and various other concerns. Perhaps the biggest draws to this procedure are that porcelain veneers can provide a dramatic smile enhancement without excessive surgery, and each veneer can be matched to the color of your other teeth for incredibly natural-looking results.
Learn More About Porcelain Veneers
Gum Recontouring: Reducing the Appearance of a "Gummy Smile"
Excess gum tissue can cause the teeth to look shorter, leading to what commonly called a "gummy smile." With laser gum lifting and recontouring procedures, our dentists can reduce the excess tissue and provide more balance and symmetry between the gums and teeth. Plus, the treatments are virtually painless and there is typically no recovery time necessary.
Learn More About Gum Recontouring
White Fillings: Beautiful Protection for a Flawless Look
Dr. Sweeney can use "tooth colored" white fillings to correct a number of issues and protect teeth from further damage. White, composite fillings are much more aesthetically pleasing than traditional metal fillings, and they also offer a number of health-related benefits. White fillings form a stronger bond with the prepared tooth material than metal fillings do, which helps to prevent leakage and thus more effectively protect a damaged tooth. Furthermore, composite fillings are not as heat-sensitive as metal, so they do not expand or contract with temperature change, which can cause discomfort and even tooth breakage. Dr. Sweeney and the cosmetic dentistry team at Austin Dental Spa can not only use white fillings to correct cavities and breaks in newly damaged teeth; we can also replace your old metal fillings for a fresh, healthy smile.
Porcelain Crowns: Stronger Teeth, Natural-Looking Results
Dr. Sweeney and Dr. Slagter are proud to offer same-day porcelain crowns for patients seeking to repair damaged or decayed teeth. Using the state-of-the-art CEREC® 3D system, our dentists can design and create custom dental crowns right here in our office during a single appointment. Once placed over the original tooth, the new crown increases durability, protects against further damage, and helps enhance the smile. For individuals undergoing a dental implant procedure, root canal therapy, or who have a broken or cracked tooth, dental crowns created with CEREC® can be a very helpful, efficient, and long-lasting solution.
Learn More About Porcelain Crowns
Cosmetic Dental Bonding: Enhance and Reinforce Your Teeth
Dental bonding is a procedure designed to enhance the appearance and function of teeth with chips, gaps, stains, and even misalignments. After applying multiple layers of ceramic resin to the affected tooth's surface, Dr. Sweeney or Dr. Slagter will focus a high-intensity light over the tooth, causing the resin to harden. Once solidified, the bonding material is carefully sculpted to create an ideal shape and overall appearance. This helps conceal perceived imperfections while also strengthening the tooth. Ultimately, cosmetic bonding is a treatment that can restore tooth structure while offering natural-looking and long-lasting results for many patients.
Dental Bridges: Replacing Missing Teeth with Results that Look Natural
If you have areas of missing teeth, dental bridges can be an effective way to replace them. A dental bridge involves the placement of an artificial tooth or set of teeth between two existing teeth. Porcelain dental crowns are affixed to the surrounding teeth, and the artificial teeth are fused between them. If dental implants are not an option for you, bridges can be a good alternative in that they protect the balance of your bite, the motion of your chewing, and even the structure of your facial features. Missing teeth can ultimately change your facial contours and make your other teeth and gums more prone to disease and decay, not to mention the effect it can have on the function and appearance of your teeth. That's why it's very important to have missing teeth replaced, and with dental bridges, many patients experience results that look and feel as natural as their original teeth.
Inlays and Onlays: Protecting Your Teeth from Cavities and Decay
The back teeth are often susceptible to damage and decay. Inlays and onlays are commonly performed treatments designed to protect the chewing surfaces of these teeth, enhance their strength, and work to prevent bacteria from invading small nooks and crevices. When combined with good oral hygiene habits, this can go a long way to reducing the potential for cavities and decay in the back teeth. Inlays and onlays can also be very effective treatments for teeth affected by fractures and small cracks. They are placed onto the teeth with careful precision, and since they are made to blend in with your natural tooth color, they are barely noticeable.
Frequently Asked Questions About Cosmetic Dentistry
Do All Dentists Offer Cosmetic Dentistry?
Most dentists these days offer at least some form of cosmetic dental treatment, whether it is cosmetic dental bonding, teeth whitening, or porcelain veneers. While cosmetic dentistry may be an incredibly common offering, not all cosmetic dentists are equal. It is important to look at a doctor's credentials and their before-and-after patient photos to determine how qualified they may be for helping you achieve your ideal smile outcome.
Dr. Sweeney is well-known for his expertise in smile makeovers, having practiced cosmetic dentistry for several decades. While he started his career in general dentistry, his passion has always been in cosmetic procedures, innovating with various dental materials to improve the look of patients' teeth before many modern procedures were developed. Drs. Sweeney and Slagter are both highly experienced with customizing cosmetic treatments to help patients achieve their dream smile.
Does Cosmetic Dentistry Only Improve How My Teeth Look?
While cosmetic dentistry primarily addresses the appearance of a person's teeth, gums, and overall smile, our dentists believe the best results also improve oral health and function. This is why Drs. Sweeney and Slagter work with patients to find the most beneficial solutions for improving the form and function of their teeth, while ensuring they achieve a beautiful, bright smile they can't wait to show off.
How Much Does Cosmetic Dentistry Cost?
The cost of cosmetic dentistry will be unique to the specific procedure, or combination of procedures, being performed. To help you understand what to expect from your care, we have provided cost ranges or numbers on many of the treatment pages on our website. During your consultation, our team will provide you with a more personalized cost quote based on your unique treatment plan to help you budget accordingly. We also offer financing options to help break your total cost into smaller monthly payments, for those who may be interested.
Will My Cosmetic Dentistry Results Look Fake?
Our dentists take pride in their ability to help patients achieve incredibly natural-looking smile results through a variety of cosmetic dentistry procedures. This is made possible through their aesthetic eye and technical skills, as well as using high-quality dental materials and state-of-the-art technology. In addition to creating beautiful cosmetic dentistry results, our dentists have helped many men and women correct results they were not happy with after getting care from another dental office.
Can I View Before & After Cosmetic Dentistry Pictures?
Our patient photo gallery is a great place to find before and after photos of our patients who received treatments like porcelain veneers, dental bridges, and teeth whitening. During your in-office appointment, our team can show you additional pictures of what Dr. Sweeney and Dr. Slagter have helped our patients accomplish. These images can give you an idea of the types of results you can expect with specific cosmetic dentistry procedures when you choose Austin Dental Spa for your care.