Dental Implants
A missing tooth is more than a simple cosmetic annoyance. The gaps created by missing teeth can invite bacteria and infection, can compromise a patient's ability to eat and speak correctly, and can allow adjacent teeth to shift their positioning. If you are missing a tooth or teeth, it is important to fill the gap to prevent further damage to your mouth. Dental implants maintained by Austin Dental Spa are a superb restorative dentistry solution for our patients who are missing one or a number of teeth and would like worry-free restorations. Unlike full or partial dentures, dental implants are permanently fixed in the mouth.
What Are Dental Implants?
Dental implants are an incredibly lifelike replacement for missing teeth, restoring the entire structure of each missing tooth—from the visible portion of the teeth down to the root. Each implant involves a titanium post that is surgically placed into the space where the tooth root once was. Then a restoration—such as a dental crown or denture—is affixed to the top to complete the structure of the artificial tooth.
What Are the Benefits of Dental Implants?
Dental implants can be terrific alternatives to dentures. While traditional dentures have become more advanced over the years, they are still known to move and slip along the gums, and they require extra maintenance to keep them clean. Dental implants are custom-designed for a precise fit, and they are permanently affixed to your jawbone – ultimately becoming part of your mouth like your natural teeth. This means no messy gels, nightly soaks, slippage along the gums, or unpleasant odors associated with traditional dentures. If you have missing teeth, dental implants can help you improve chewing and speaking while enhancing the appearance of your smile.

Custom Designed
Permanently Affixed
No Slippage
No Extra Maintenance
Am I a Dental Implant Candidate?
While implants can be a great solution for many people, it is important for patients to be good candidates to allow for successful, long-lasting results. Patients undergoing dental implant surgery should have the following:
One or more missing teeth
Adequate bone density in the jaw to accommodate the implant
Fully developed jawbone
Gum tissue that is reasonably healthy
No medical conditions that can complicate post-surgery healing
No current chemotherapy or radiation treatment
While these traits often describe a good candidate for dental implants, your dentist will examine your jaw structure and medical history to determine whether you are qualified to undergo the procedure. If you qualify, Dr. Slagter will place the implant or implants, and a permanent crown or other restoration will be custom-designed and crafted to provide the finishing touch.
"You may have trouble distinguishing between the dental implant and your natural teeth!"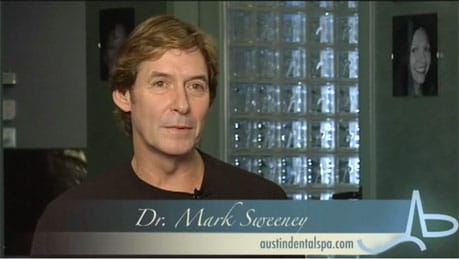 What Are the Different Types of Dental Implants?
The dental implant procedure can be performed to replace a single tooth or to support a restoration replacing multiple teeth. Depending on your unique needs and qualifications, our implant dentist will recommend a solution that can provide the best possible results.
Single Tooth Implants
If you are missing one tooth, a single tooth implant may be your ideal solution. Whether you have lost the tooth from trauma, gum disease, or another cause, an implant is the restoration most similar to your natural tooth. After Dr. Slagter places the titanium implant post into the space of the missing tooth, this will gradually fuse with the surrounding bone. Once this stage is complete, a custom CEREC® crown is created and affixed to the implant. These crown restorations are designed for the most precise and accurate fit possible, and the crown is color-matched to your surrounding teeth. The crown provides the final touch to your dental implant. Once it is placed, you may have trouble distinguishing between the dental implant and your natural teeth!
Single Tooth Implants vs. Bridges
More and more people are discovering the significant benefits of replacing a missing tooth with an implant versus a traditional bridge. Beyond their natural-looking appearance, dental implants hold structural advantages that bridges do not. For example, bridges entail an artificial tooth that requires the support of the adjacent teeth, which alters your otherwise healthy teeth. By opting for an implant, you are choosing a standalone replacement.
In addition, a single tooth implant has the ability to help prevent bone loss. Since the titanium post replaces the natural tooth root, the jawbone continues to be stimulated. As a result, it does not recede like when only the exposed part of the tooth is replaced. This long-term benefit helps you retain your facial contours to avoid the sunken-looking appearance that can develop over time due to a lost tooth.
Implant-Supported Bridges
For those missing about two or three teeth adjacent to each other, an implant-supported bridge may be recommended. With this option, a dental implant is not used to replace each individual tooth. Instead, two implants are typically used to replace the outer missing teeth, with an artificial tooth "bridging" the gap in between.
Since implant bridges are secured by titanium posts, they offer a more secure teeth replacement option compared to traditional bridges. Additionally, implant bridges offer the extra benefit of helping reduce jawbone recession, since the implant posts are replacing the natural root of two of the missing teeth.
Implant Dentures
If you are missing an entire set of teeth, you may be a good candidate for an implant-supported denture. This procedure is similar to placing an implant for a single tooth, with an implant post first being surgically inserted into the space of the missing tooth root. However, the implant denture process differs in that multiple dental implants are strategically placed with the purpose of securing a denture as the restoration.
Implant dentures are a great option for those missing several teeth who want a more stable teeth replacement compared to traditional dentures. The option is also viable for those who may not be good candidates for multiple dental implants, such as from inadequate jawbone density. By affixing a denture to implants that have become a permanent part of the mouth, patients can expect a number of advantages over traditional dentures.
What Does the Dental Implant Procedure Involve?
Step 1: The Planning Process
To begin your dental implant process, Dr. Slagter will evaluate your oral structures to determine your candidacy for the procedure. If you prove to have enough jawbone to support a dental implant and are otherwise a good candidate, she will begin planning the details of your surgery using state-of-the-art dental technology.
Step 2: Placing the Dental Implants
During the implant procedure, Dr. Slagter will place a titanium post where your tooth root used to be. Over the course of about three to six months, this post should eventually fuse to your jawbone and become a permanent part of your mouth, just like the original tooth. During this time, you will wear a temporary restoration until you return to our office for your permanent restoration. 
Step 3: Attaching the Final Restoration
After your implant has completely fused with your jawbone, you will return to our office for the completion of the process. At your final visit with our team, a custom-crafted restoration will be securely affixed to the implant, providing you with lasting results that look and feel very natural.
How Long Do Dental Implants Last?
Dental implants can last for decades, if not one's entire lifetime when cared for properly. Since the implant posts fuse to the jawbone, they become a permanent part of the mouth. The restorations that are attached to the top of the implant posts, however, are more prone to wear and tear from years of use. As a result, a crown, bridge, or denture that has been supported by implants may need to be replaced after several years.
How Do I Take Care of My Dental Implants?
Maintaining dental implants does not usually require any special care other than routine brushing, flossing, and dental cleanings. Depending on the type of restoration you receive, your dentist will explain how you can take care of them to ensure they stay in good shape and last as long as possible.
Are Dental Implants Safe?
With over 30 years of innovation, dental implants have become a highly advanced and effective solution for replacing missing teeth. The material typically used in implant posts is biocompatible, allowing the bone to fuse to the jawbone with minimal risk of complications. When placed by a qualified implant dentist, implants are considered a safe option with an extremely high satisfaction rate.
Are There Any Alternatives to Dental Implants?
If you are not a candidate for the dental implant procedure, or would prefer a less invasive option, Dr. Slagter may recommend an alternative solution. While dental implants are the preferred teeth replacement option whenever possible, some individuals are better suited for traditional restorations, such as a bridge or removable denture. In many cases, patients are eligible for implant-supported bridges or dentures—as opposed to replacing each tooth with its own dental implant. To learn which dental implant alternatives are appropriate for your needs and lifestyle, please schedule a consultation with Dr. Slagter.
How Much Do Dental Implants Cost?
On average, the cost of a single tooth implant is about $3,000 to $4,500. However, a number of factors will affect your total cost, such as if additional work needs to be done. Although dental implants may have a higher upfront cost compared to other tooth replacement options, they are more economical in the long run. Bridges and traditional dentures often need to be replaced the longer you have them. Whereas, dental implants are a permanent solution.
To get a personalized quote for your implant and restoration process, you will need to schedule an appointment to undergo an oral evaluation. Once a customized treatment plan has been created based on your unique needs, you will have the chance to review your cost quote. Should you wish to make your dental implant procedure fit more comfortably within your budget, our team offers financing options that can divide your total cost into more manageable monthly payments.
Additional Frequently Asked Questions
What Are Dental Implants Made Of?
Dental implant posts are typically made from titanium in the shape of a small screw. Having been used in dentistry for several decades, this durable metal is often the material of choice for dental implants, as it is biocompatible, preventing adverse reactions from the body. The titanium posts allow the surrounding jawbone to fuse with a high rate of acceptance, ensuring a strong foundation for the final restoration.
Does Dental Implant Surgery Hurt?
We strive to make your dental implant procedure as comfortable and painless as possible. A local anesthetic will be used to numb the area so you have minimal discomfort during surgery. You may feel some pressure, but this typically does not bother most patients. As the numbing agent wears off, you may experience some tenderness and discomfort.
To further help you relax throughout the duration of your surgery, you can opt to receive a sedation dentistry technique, such as nitrous oxide, oral-conscious sedation, or IV sedation. We would be happy to discuss these options prior to surgery to help you decide if sedation is right for you.
How Long Does Dental Implant Surgery Take?
The dental implant procedure can take several hours, which will depend on the number of implants you are receiving and if any preliminary work is needed, such as a tooth extraction or bone grafting. The dental implant process may also involve multiple appointments to complete the different stages of your procedure. Your dentist will provide a more personalized timeline of your dental implant surgery during the initial planning process.
What Side Effects Are Associated with Dental Implants?
Dental implant surgery comes with risks, which is why Dr. Slagter will only recommend the procedure if she determines you are a good candidate. She takes every precaution to ensure your safety throughout the process, planning your procedure with the utmost precision. You will be provided with post-operative care instructions to help you navigate the healing process and understand what to expect.
Common side effects after dental implant surgery include bleeding, swelling, and bruising. Although rare, it is also possible to develop complications such as infection, nerve damage, and implant failure. Our team will go over your risks before surgery to ensure you are well-informed about these risks and how to prevent them.
How Many Dental Implants Will I Need?
The number of dental implants you need will be based solely on your unique situation. Each procedure is different and your treatment plan will be tailored to meeting your goals. Some have found success using one implant while others have needed multiple to replace multiple teeth. Based on your needs, you can either utilize single-tooth implants, implant bridges to address two or three teeth, or implant dentures to replace even more teeth.
Are There Certain Foods I Should Avoid with Dental Implants?
After receiving your dental implants, there will be a healing process that takes place and an adjustment period for you to get used to your new teeth. Dental implants are often a preferred choice because there are no diet restrictions that people typically need to adhere to. However, immediately after your procedure a diet that consists of mostly soft foods is often recommended in order to allow your mouth to heal properly. Going forward, you may also want to be cautious when eating hard foods in order to avoid any unnecessary damage to your restoration.
When Is It Too Late to Get Dental Implants?
For dental implants, there is not a general age restriction for patients. However, when a certain amount of bone density is lost over time, receiving dental implants may no longer be the best option. There are methods to circumvent these issues through bone grafting procedures, which allows for patients without sufficient jawbone density to still receive dental implants. Patients can also seek out alternatives to dental implants such as crowns, bridges, or dentures. That being said, there is no set age limit for dental implants, as it is more about a patient's candidacy.
Will I Need a Bone Graft Before Dental Implant Surgery?
Bone grafting is not necessary for every person who seeks out dental implants. Bone grafting is limited to those candidates who do not have a sufficient amount of jawbone density to support a dental implant. During the initial consultation, our team will review your teeth and will be able to determine whether you need a bone graft in order to proceed with the procedure.
Learn if Dental Implants Are Right for You
Our team can help you maintain the integrity and beauty of your smile for years to come with dental implants and restorations. If you are interested in strengthening your smile with dental implants, Dr. Slagter can take care of all your implant needs. To get started, please contact us to schedule an appointment.