Sedation Dentistry
Many of our patients who have fears of the dentist or dental anxiety feel that they suffer alone. In reality, between 30 and 40 million Americans put off or cancel trips to the dentist as a result of dental phobia. Dental anxiety can stem from a negative experience in the past, a fear of needles, or nervousness triggered by the smells in a doctor's office. If you get sweaty palms at the mere mention of dental treatment, do not lose hope—you are not alone, and we have a number of sedation dentistry solutions for you here at Austin Dental Spa.
What Is Sedation Dentistry?
Sedation dentistry is a method of helping patients feel at-ease during their dental appointments. Depending on the technique, a certain medication will be provided to help calm patients, either by deeply relaxing them or temporarily putting them to sleep. From moderate nitrous oxide, to safely prescribed oral-conscious sedation and I.V. sedation, our patients have a wide range of anxiety-reducing options.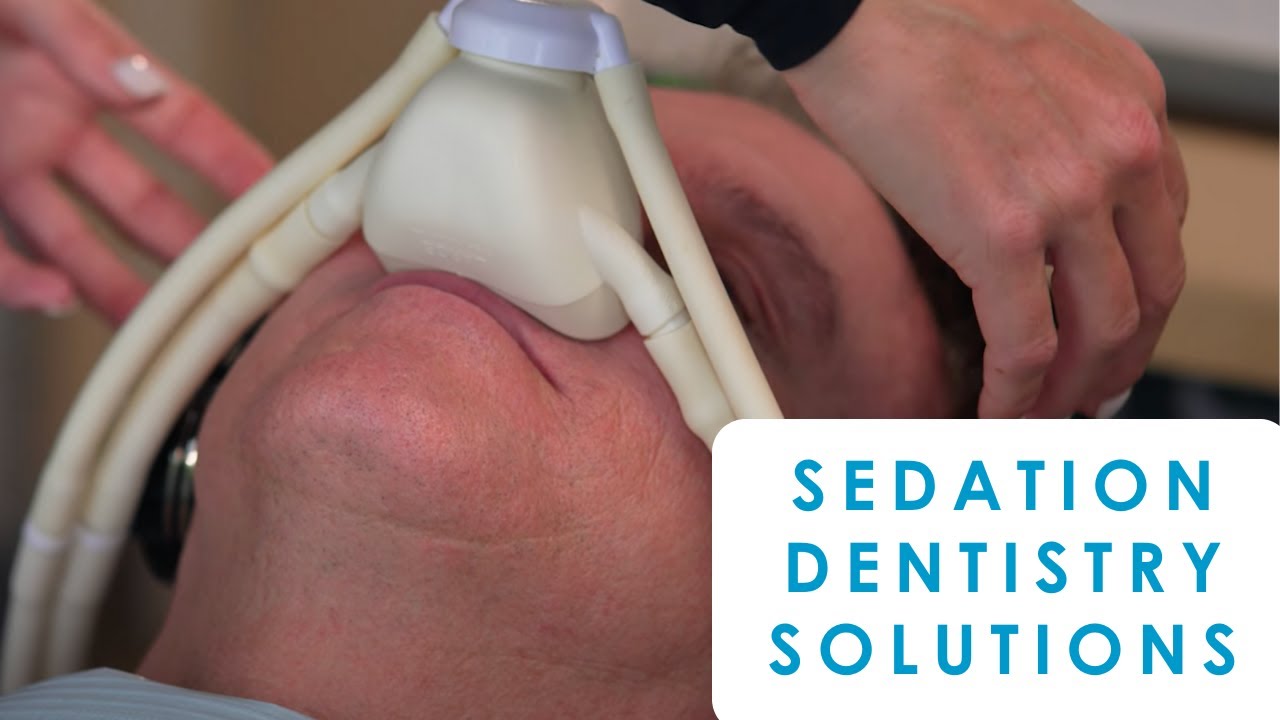 What Are the Benefits of Sedation Dentistry?
The pros of undergoing sedation dentistry have changed the way many people view going to the dentist. Having this option allows patients to relax during their visits, which often helps our dentists provide high quality care in less time or over fewer visits. In general, our advanced sedation dentistry solutions can offer patients the following benefits:
Provides more comfortable dental procedures
Calms dental anxiety and fear
Helps you ignore unpleasant sights, sounds, and smells
Minimizes discomfort due to sensitive teeth
Reduces an overactive gag reflex
For many patients, sedation dentistry is the reason they are able to get the treatment they need, without putting it off due to anxiety or discomfort. Our team is pleased to offer such an effective resource for patients who tend to dread the dentist's chair.
What Are the Different Types of Sedation Dentistry?
The calming environment and friendly team at Austin Dental Spa help put our patients immediately at ease. In fact, Dr. Mark Sweeney is especially well-known for his easy-going demeanor and calming chairside manner, which helps even the most anxious patients feel comfortable and confident in the care they will receive. However, we understand that many people suffer from dental anxiety, which can make any visit to the dentist's office nerve-wracking. For our patients who feel nervous or uneasy, we have a number of safe and effective sedation dentistry options available at Austin Dental Spa to help them relax.
Nitrous Oxide Sedation Dentistry
Many of our patients feel sufficiently calmed when we administer nitrous oxide, also known as laughing gas. Nitrous oxide is a great way for our patients to unwind during treatment while remaining awake. A small device is placed over the patient's nose, and as they breathe in the nitrous oxide, they will gradually fade into a very relaxed state. When properly administered, the effects of this gas wear off quickly enough that patients can drive themselves home.
Oral-Conscious Sedation Dentistry
The next level of sedation, known as oral-conscious sedation, has become increasingly popular. Commonly referred to as sedation, or "sleep" dentistry, this method involves the administration of prescription medications to our patients just before treatment. Oral sedation dentistry enables our patients to reach a deeper state of sedation than is possible with nitrous oxide, allowing them to remain conscious yet anxiety-free. When we employ this method, our patients are often able to undergo multiple treatments or procedures in one visit. Sedation dentistry makes smile makeovers and other cosmetic enhancements and restorative dentistry procedures much more comfortable and convenient, and it also saves our patients time by reducing the number of visits they must make to our office.
I.V. Sedation Dentistry
Sometimes, patients require more sedation to remain comfortable during treatment. We have excellent working relationships with local, highly respected dental anesthesiologists who can administer I.V. (intravenous) or general sedation to ensure a worry-free experience. During this process, the patient's breathing, heart rate, and blood pressure will be closely monitored, ensuring the utmost safety. Those who undergo I.V. sedation should arrange for someone to drive the patient home, as they may feel groggy as the medicine wears off.
How Much Does Sedation Dentistry Cost?
The total cost of sedation dentistry will vary based on the type of medication being provided. In general, nitrous oxide (laughing gas) tends to be the most affordable, with oral-conscious sedation typically costing more. The price of I.V. sedation will be affected by more variables, such as the length of the treatment and fees of the anaesthesiologist.
More details about the cost of your sedation dentistry can be discussed prior to treatment. Insurance providers usually do not cover sedation dentistry, unless it is deemed medically necessary. If you have any questions about learning of your coverage, our staff would be happy to help you. To make sedation fit more comfortably in your budget, we offer dental financing options to divide your total cost into smaller monthly payments.
Are There Any Side Effects to Sedation Dentistry?
When performed by qualified professionals, sedation dentistry is considered a safe option with minimal side effects. The most common side effect of oral-conscious sedation is decreased coordination. With nitrous oxide, some patients may feel nauseous or dizzy immediately after treatment. Side effects from I.V. sedation will vary based on the medicine used, but most commonly, patients may find their sedation takes hours to fully wear off.
Before your procedure, our dentists will go over your medical history to determine if you are eligible for sedation dentistry—and if so, which method is most appropriate for your needs. Our priority is your safety and comfort, which is why we will only recommend sedation dentistry if you are a good candidate. The specific risks and potential side effects will vary based on the sedation method you are receiving. These will be explained to you in detail during your appointment.