While Dr. Mark Sweeney is internationally recognized for his artistic skill as a cosmetic dentist. He is also known for helping patients achieve healthy smiles that last a lifetime. We help our patients to maintain optimal oral health by offering a full range of preventive and general dentistry options and educating them on how to develop healthy habits to care for their teeth and gums at home. At Austin Dental Spa, our patients know that they are receiving the highest quality of care every time they come to see us. From comprehensive oral exams to meticulous cleanings and preventive care, your smile is in great hands at Austin Dental Spa.
Video Image Placeholder
Preventive Care: Ensuring a Strong Foundation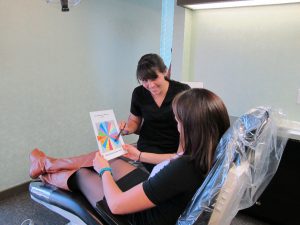 Cavities and decay are among the most common dental health threats we see. When caught early, small cavities and decay can be effectively treated by removing damaged tooth structure with Waterlase® MD and applying a tooth-colored filling. However, if even a small area of decay is left unaddressed, it could soon progress to a state where Dr. Sweeney will recommend more aggressive treatment. In these cases, we may need to use dental crowns to provide support to the damaged tooth. If a tooth is so badly damaged that it needs to be removed, Dr. Sweeney and the general dentistry team at Austin Dental Spa can use natural-looking dental implants, dental bridges, or even custom-crafted dentures to maintain the beauty and strength of your smile.
Regular Cleanings: Maintaining
Your Oral Health
Video Image Placeholder
A good dental cleaning is essential to maintaining your oral health. Even the most conscientious patient cannot reach every deposit of plaque that accumulates in the mouth with daily brushing and flossing. We encourage our patients to maintain good oral health by coming in for a thorough exam and cleaning twice a year. During your biannual general dentistry checkup at Austin Dental Spa right here in Central Texas, one of our friendly hygienists will gently yet thoroughly clean your teeth and treat your gums as needed with appropriate therapies.
I have severe dental anxiety and usually have to be sedated for dental cleanings. I decided to try them as my dentist since they do just about everything. I have never had such kind, caring, friendly, genuine hygienists and assistants! After less than a year with them, I was able to have a cleaning lorazepam-free!! It's a huge deal, and the staff recognized it, too. Yes, they are more expensive than other dentists, but what did you expect from a place with "spa" in the name? They do take CareCredit, which is a plus.

Anna Strickland

January 14, 2017

12345
More Reviews
Gentle Care at Our Dental Spa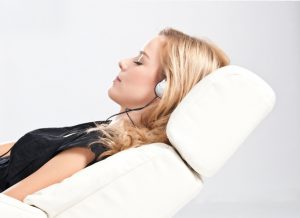 We know that even patients who come in for general dentistry treatment at Austin Dental Spa may feel anxious or nervous. If you feel uneasy or if you have especially sensitive teeth, please be sure to let us know so we may take appropriate measures to make you comfortable. We employ the latest technology to minimize any unpleasant sensations or sounds you may associate with past visits to the dentist. To ensure the comfort of all of our patients, we are pleased to offer the latest in safe, comfortable sedation dentistry. With sedation dentistry, you can drift away and completely relax while you undergo treatment. Our patients are also treated to complimentary hand and foot massages to help them melt away any stress. When you can cozy up with a warm blanket and enjoy your favorite music right in the treatment chair, a general dentistry visit to our practice feels more like a spa vacation!
The Latest Technology: Enhancing Patient Comfort and Care
Our general dentistry team at Austin Dental Spa uses state-of-the-art dental technology and laser dentistry to care for our patients' oral health. Tools such as DIAGNOdent® and ADDX DNA testing allow us to conduct thorough diagnostic examinations for cavities, bacterial and periodontal infections, and even oral cancer. These breakthroughs in dental science enable us to catch potentially harmful conditions in a minimally invasive fashion, much sooner than was previously possible. This means added comfort, fewer visits, and earlier treatment for our patients. We can also use Waterlase® MD to remove damaged tissues in many instances where other practices must use a drill, saving tooth structure and ensuring a much more pleasant experience for our patients.
Emergency Dentistry
If you have suffered from a dental emergency, our team can help you by providing prompt treatment. Instead of going to the emergency room, our dentists are available to care for your painful, damaged teeth in a timely manner. Common issues that require emergency care include the following:
Suffering from extreme tooth pain
Knocking out a tooth
Cracking or breaking a tooth
Losing a filling or dental crown
Severely biting your tongue or lip
Deeply cutting your gums
Developing abscessed or infected bone or gum tissue
Fracturing your jaw
Dental emergencies like those listed above should be addressed sooner rather than later to prevent further damage from occurring. If you need urgent dental care, please don't hesitate to contact us!
No-Shot, No-Anesthetic Fillings
With advanced laser dentistry, our dentists can now perform small filling procedures without the need for shots and applications of local anesthetic. This can ultimately make a routine dental filling a virtually pain-free treatment, and eliminates hours of numbness in the treated area after the procedure.
Learn More About No-Shot, No-Anesthetic Fillings
Athletic Mouthguards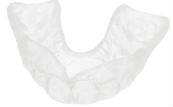 Many of us who engage in contact and even non-contact sports and activities need adequate and effective protection for our teeth and gums. Our experienced dentists offer state-of-the-art, custom-designed athletic mouthguards that can provide just such protection. Mouthguards are specifically made to fit your teeth as comfortably as possible, helping to protect the inside of your mouth from impacts on the playing field or while running, exercising, and practicing other forms of activity that may endanger your dental health. With custom mouthguards, you can go a long way to preventing severe oral damage and even tooth loss.
Mercury Free Dentistry
At Austin Dental Spa, we offer mercury-free dentistry to provide safer and more environmentally friendly dental treatment. Years ago, the standard treatments for cavities and decay were fillings made from mercury or amalgam material. This material not only gave patients' teeth a metal appearance, but the mercury content, however small, also may have increased health risks. Plus, dental offices would need to engage in extensive filtration processes before they could dispose of mercury material. With composite materials now the standard in dental practices such as ours, we are able to offer completely mercury-free treatments such as tooth-colored fillings, that are not only safer but also allow for more natural-looking results. We can even replace previous mercury fillings you may have had for years with "white" fillings!
Root Canal Therapy
Root canal therapy, or endodontics, is sometimes required to save teeth that have been seriously damaged by decay, cavities, trauma, or other issues. Dr. Mark Sweeney can often perform root canal therapy right here in our office, without having to refer you to another practice, except in rare instances. Root canal therapy involves the removal of infected nerve tissue and the sterilization of the nerve chamber to destroy bacteria. Dr. Sweeney will then seal the nerve chamber with a filling material, and then reinforce the tooth with a custom-created dental crown designed to both look and function like your original tooth. Our practice utilizes CEREC® one-visit dental crowns to provide you with accurate and fast restorations.
Root canal therapy can not only be a tooth-saving procedure, but it can also reduce chances of developing severe health problems caused by damaged teeth that have not been treated.
Contact Us for Your Appointment
If you are ready to take control of your dental health while you relax in a luxurious setting, contact us today to schedule your general dentistry appointment at our dental spa conveniently located in Austin. A member of our staff will be happy to help you, and we look forward to working with you to achieve the strong, healthy smile you deserve.