When you receive dental treatment at Austin Dental Spa, you will be more relaxed and pampered than you can imagine! Our Central Texas office is like an upscale spa or salon rather than a typical dental office. The atmosphere is comfortable and refreshing with Italian leather chairs, soothing scented candles, ceramic tiling, and backlit glass brick. You can relax, wrap up in a warm, soft blanket, and enjoy music while we create your new smile. During procedures we also provide an indulgent arm, hand, and foot massage. Our patients also love to indulge in a chair massage after their treatments. At Austin Dental Spa, our cosmetic dentist, Dr. Mark Sweeney, helps patients from Central Texas and across the globe achieve dazzling smiles while they enjoy five-star pampering from our team. We believe our patients deserve nothing less than the royal treatment every time they come to see us—isn't it time you expected the same?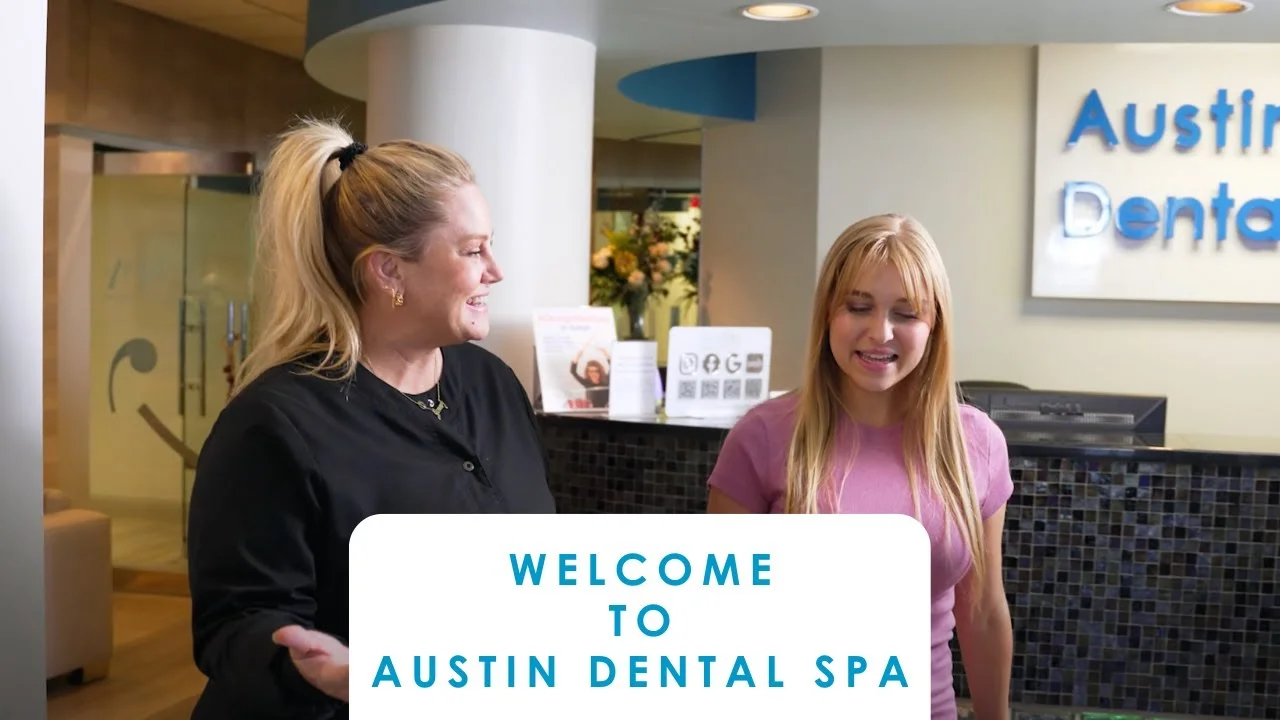 Superior Care and Results
I had the best appointment today! Upbeat, skilled professionals fixed my broken tooth while I listened to great music and had a foot massage…not to mention the warm neck pillow I was provided AND the birthday Starbucks gift card. Did I mention that my previous tooth repair performed over 4 years ago had a warranty on it so I had no out-of-pocket expense? And that Austin Dental Spa uses the newest dental technology? Cleanings are great, too. Thank you, Dr. Mark!!

Marianne Spencer

May 03, 2017

12345
More Reviews
Not only does the lovely environment at Austin Dental Spa have a soothing effect on our patients; the beautiful atmosphere we have created inspires us on a daily basis to strive for only the most stunning smile makeover transformations. Dr. Mark Sweeney has established himself, in Austin and on an international level, as a cosmetic dentist who achieves consistently dazzling results with teeth whitening, porcelain veneers, and even dental implants. If you are not happy with your smile, contact us to schedule your private consultation with Dr. Sweeney and learn about the many solutions we can offer you.
Worry-Free Dentistry
At Austin Dental Spa, cosmetic dentist Mark Sweeney and his team in Central Texas understand that many of our patients feel anxious, nervous, or frightened at the thought of dental treatment. We understand that this is natural and very common, and we want each of our patients to feel comfortable at every point of their Austin Dental Spa experience. To this end, we are proud to feature the latest in diagnostic and dental treatment technology, which helps us make every visit as comfortable and convenient as possible. For patients who are nervous about undergoing treatment, we offer a range of sedation dentistry options, from nitrous oxide ("laughing gas") to oral conscious sedation and general anesthesia. Our gentle staff, soothing environment, and comfort-enhancing options are sure to put even the most anxious patients at ease.
I have been a patient of Dr Mark Sweeney for more than 17 years and I will always come back. Why? The service and the personal attention from Dr Mark and his staff (just try to schedule me with anyone other than Candace and see what happens!) are second to none. I had a routine teeth cleaning this morning that included Csndace's fine work, a personal exam from Dr Mark and a 10 minute foot massage so my expectations were once again exceeded. Thanks Austin Dental Spa!

Randall Hatley

February 12, 2018

12345
More Reviews