Dr. Mark Sweeney and Dr. Jordan Slagter know that a beautiful smile can only be achieved when built on a strong foundation. We offer our Central Texas patients a full range of restorative dentistry options to ensure their teeth are as healthy and as strong as they can be. From all-porcelain dental crowns and bridges, to premier dental implants, patients at Austin Dental Spa are sure to find the restorative dentistry solution they need to make their dream smiles a reality. Plus, with oral-conscious sedation dentistry, patients can enjoy worry-free dentistry and relax through a number of procedures. If you suffer from teeth that are damaged, broken, or missing, we encourage you to view our photo gallery, which illustrates some of the many restoration options available to you.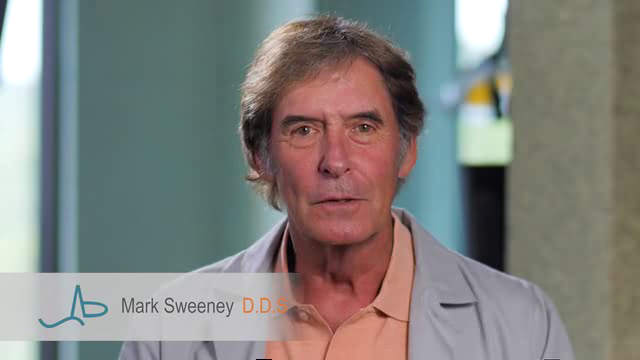 Dental Crowns: Restoring Beauty and Strength
A dental crown is the perfect solution when damage to a tooth is more than can be remedied by fillings or other treatments. After shaping the remaining tooth material to form a solid base, a replacement top is created to look just like a natural tooth. With all-porcelain dental crowns from Austin Dental Spa, your smile will be strong and brilliant for years to come.
Learn More About Dental Crowns
Dental Implant Restorations: Permanent Missing Teeth Replacement
Dental implants replace missing teeth with precise and permanent results. Where traditional dentures can have a tendency to move and slip along the gums, dental implants are custom-designed to actually become a part of your mouth. The results typically look and feel like natural teeth, and there is no daily maintenance required other than your normal brushing and flossing routines. Austin Dental Spa offers custom dental crown restorations to provide the finishing touch for your dental implants.
Learn More About Dental Implants
Pain-Free Laser Treatment and No-Shot Fillings
With advanced Waterlase® MD laser dentistry techniques, we can alleviate your dental anxiety by providing an array of treatments that are virtually free of pain and discomfort. In fact, laser procedures are so precise and minimally invasive, they can often be used to perform small dental fillings without even requiring a shot of anesthetic.
Learn More About Pain-Free Laser Treatment
Full Mouth Rehabilitation for Improved Oral Function
Patients with extensive oral needs may benefit from a full mouth rehabilitation. Under this more comprehensive treatment plan, our dentists can address multiple dental problems at once. From dental crowns and gum recontouring to dental implants and TMD treatment, every full mouth rehabilitation will be customized to the unique needs of each individual.
Learn More About Full Mouth Rehabilitation
Contact Us for a Consultation
At Austin Dental Spa, we take pride in ensuring that our patients' smiles are healthy as well as beautiful. To keep our Central Texas patients in excellent oral health, we offer a full range of restorative dentistry solutions. From natural-looking dental crowns in just one office visit to complete dental implants restoration, our patients in Austin can depend on complete care every time. For your restorative dentistry consultation, please contact us today.