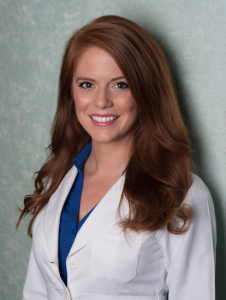 Dr. Jordan Slagter grew up in a small town in central Pennsylvania, where her father practices as a general dentist. Jordan attended Penn State University, where she was a member of the Cross Country and Track & Field teams, and graduated in 2008.
After college, Jordan moved to Baltimore, MD for dental school, and graduated Summa Cum Laude from the University Of Maryland School Of Dentistry in 2012. After dental school, she completed a one-year residency in Advanced General Dentistry at the University of Maryland. Since earning her dental degree, Dr. Slagter has undergone numerous continuing education courses. This has included training for TruDenta® treatment to help patients with TMJ disorder. She has also trained under world-renowned dentist Dr. John Chao who invented and patented the Pinhole Surgical Technique™. Dr. Slagter is a certified PST™ dentist, offering the minimally invasive treatment to patients with receding gums.
Jordan enjoys all aspects of dentistry, with particular interest in cosmetic dentistry procedures such as porcelain veneers and smile makeovers. She is highly experienced at performing these as well as all other treatments offered at Austin Dental Spa, including dental implants. Since joining our team in the summer of 2013, Dr. Slagter has added greatly to our mission of providing the highest quality of care possible. As she continues to hone her skills, she looks forward to growing both personally and professionally at Austin Dental Spa.
Dr. Jordan was exceptional and I would recommend her to everyone!

Gayla Bruce

August 16, 2017

12345
More Reviews
Outside of dentistry, Jordan loves spending time with her family, friends, and the world's greatest golden retriever, Oliver. She married her wonderful husband, Adam, in June of 2013, and moved with him to sunny Austin, where he grew up and his family resides. Dr. Slagter enjoys playing and watching sports of all kinds, cooking, and traveling.
An Interview with Dr. Jordan Slagter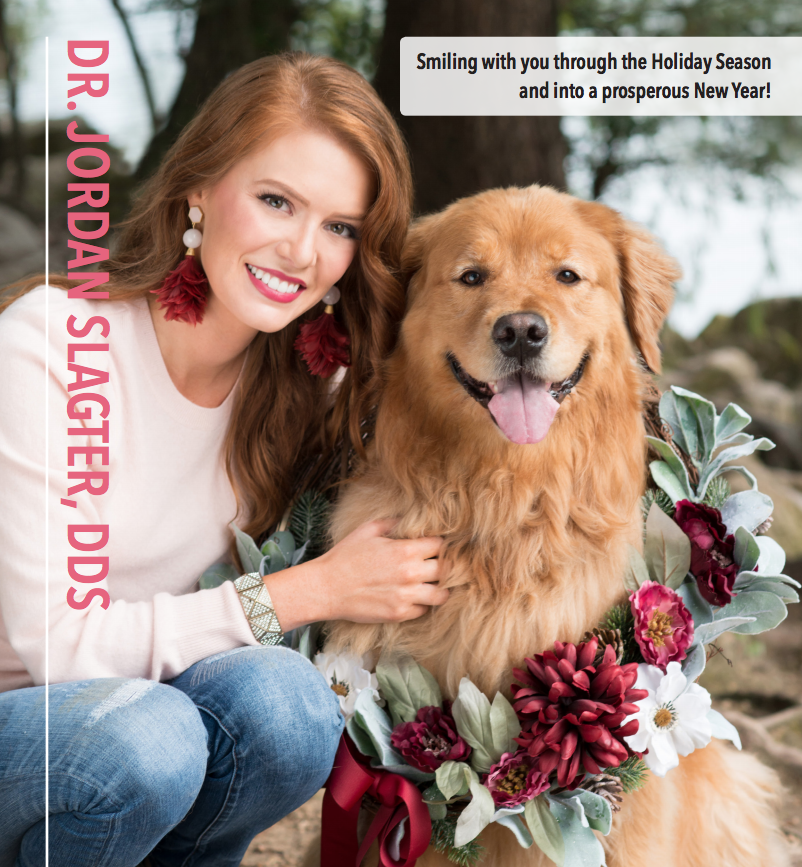 In 2017, Dr. Slagter was featured in full-page ads in both Austin Monthly Magazine and Austin Woman Magazine. The following is an interview with her.
Q: How did you get into dentistry?
Dr. Slagter: From a very young age, I was certain that I wanted to be a doctor when I grew up. For a long time that meant a physician, but that changed in college when I realized how much of the medical world is impersonal and insurance-driven. I hated the idea of having only 10-15 minutes with each patient, and rotating bodies in the chair like a revolving door. My dad, who is also a dentist, opened my eyes to dentistry. When I realized that I could combine healthcare with hands-on treatment and artistry, while building and maintaining relationships with people, I realized it was the right path for me.
Q: What is your favorite thing about performing smile makeovers?
Dr. Slagter: When a patient tells you this is the first time they've felt comfortable smiling in years, or sometimes their whole lives… there's nothing better than that feeling.
Q: Tell us about Oliver, your Golden Retriever.
Dr. Slagter: My golden retriever, Oliver, is one of the greatest joys in my life. He's 6 years old, but has been an old soul since he was just a puppy. His personality is unlike any other, and our friends only half-jokingly say they're sure he's part human. He's a gentle giant, a quiet and lazy boy, and the most handsome dog I've ever seen.
Q: Do you have any hobbies outside of dentistry? If so, what are they?
Dr. Slagter: My number one hobby is unquestionably travel. I'm lucky to have a husband who loves it too, and traveling the world with him has given me the best experiences of my life. That goes along well with a passion for food; usually my trip planning starts around meals, and endlessly researching the best dining spots in a new place. I also love to cook and entertain.
Q: What is your favorite place that you have ever traveled to?
Dr. Slagter: Safari in Tanzania and Kenya! Seeing wild elephants, giraffes, lions, leopards, and the whole bunch up close and in their natural habitat was the coolest thing I've ever done.
Schedule Your Appointment
To meet Dr. Slagter and learn how she can help you achieve your healthiest, most beautiful smile yet, contact Austin Dental Spa to schedule your appointment.