Austin Dental Spa to Sponsor the Lone Star Tennis Classic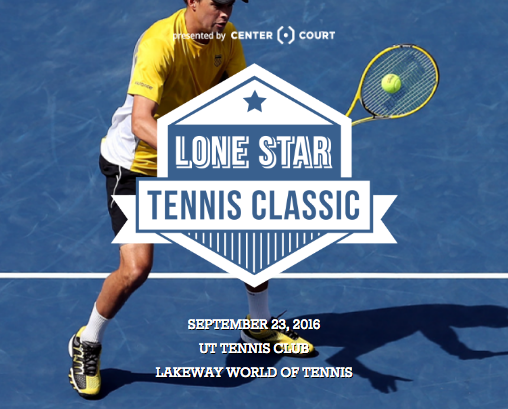 Our dentists and staff are excited to announce that Austin Dental Spa is a sponsor for the Lone Star Tennis Classic taking place on September 23rd. The all-day event is hosted by the University of Texas Tennis Club and Lakeway World of Tennis. In addition to bringing world-class tennis to Austin, the event will raise money and awareness for CASA of Travis County and the new University of Texas Tennis Center.
Within the day's list of events, our cosmetic dentist, Dr. Mark Sweeney, has the honor of playing as one of the eight amateurs in the Pro-Am, where he will be on a team with one of the Bryan brothers, Stevie Johnson, or Sam Querrey and competing against the other amateurs and their pro partners. There will also be a doubles clinic and an exhibition featuring the Bryans vs. Querrey-Johnson, followed by a party with the Bryan Brothers Band playing. And it's for a great charitable cause!
Being an avid tennis player himself, and having 3 sons who also play—one on the Carnegie Mellon team that was ranked #5 in the nation in Division 3 last year—the Lone Star Tennis Classic is a chance for Dr. Sweeney to enjoy a game he is passionate about while also helping raise money for a great charity!