How Much Does a Smile Makeover Cost?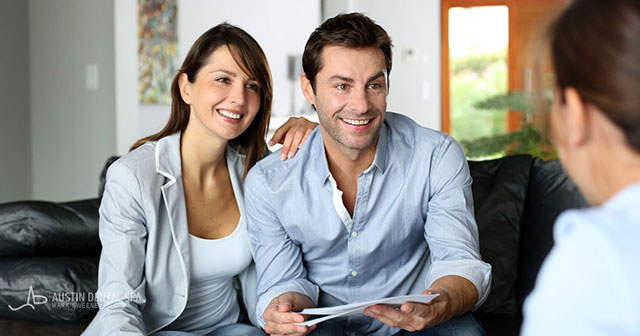 Many of our patients at Austin Dental Spa have more than one dental concern they want to fix. A smile makeover provides you with a custom-tailored treatment plan that can give you the advantage of addressing multiple dental imperfections at once. While most patients see the immediate value of a smile makeover, the cost can seem more of a mystery.
Since each smile makeover treatment plan is personalized to meet every patient's unique goals and expectations, the exact price of a smile makeover will vary from case to case. Common procedures used in a smile makeover include porcelain veneers, dental implants, teeth whitening, and gum recontouring. The cost of your smile makeover will depend upon which of these procedures you select and the extent of the work that needs to be completed.
We strive to give each of our patients the opportunity to achieve – and maintain – a healthy, beautiful smile. In addition, we aim to provide every one of our patients the smile they desire with treatment plans that can fit comfortably within their budgets. As a result, the knowledgeable staff at Austin Dental Spa can assist you in navigating your dental insurance benefits. In addition, we also offer a number of financing options that facilitate low payment plans or credit programs that can help make your dream smile a reality.
For more information about smile makeovers, or to schedule a consultation with one of our dentists, please contact us today.